Theft protection, usage times, access control
Rösler Obserwando is the ideal complement for mobile equipment of all kinds. Construction machinery, work platforms and service vehicles, but also attachments, trench rollers or transport chassis.
With Obserwando you can get e.g.
Worldwide. At a calculable cost.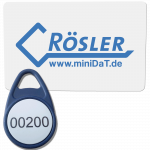 Obserwando is the direct link to your mobile equipment.
Flat rates as required: Germany, Europe, worldwide
WEB interface for transferring the recorded data for analysis and billing
Development from Rösler.

Customizable if required
All data is stored on data servers in Germany
Application areas, further information
Theft protection
More security on construction sites with theft protection!
Mobile equipment gets stolen every day and at all times of the day. Construction machinery and transport vehicles, service vehicles or material containers – nothing is 100% safe. But it is not only the direct financial damage caused by the theft that is annoying for the injured party: Delays in the current order lead to additional costs and the processing of the claim costs time and nerves.
Obserwando's anti-theft function offers different options:
Positioning via GSM radio cell (no GPS available)
GeoFencing – alarm when leaving the permitted work area
Alarm in case of loss of supply voltage
Alarm in the event of a break-in into the service vehicle or the material container
Data acquisition
Data acquisition optimizes service and billing!
When using machines in machine rental, in construction companies but also in industry, the usage time is of decisive importance:
How long and at what times does the machine run?

When is the next service due?

Do errors occur due to improper use (overload, deep discharge, shock)?
With Obserwando, this data can be checked machine-related via the Internet.
In this way, exact times of use of the machines are recorded. This enables exact billing. The daily working time is recorded with start and end time.
The maintenance of the machines can also be optimally planned and carried out. For machines in long-term projects, maintenance times can be selected when the machines are not in use.
The data is transmitted to the server every minute if the machines are active. Here they are processed and made available on the Obserwando Internet portal. All collected data can be used and linked in the internet browser for various analyzes. Of course, it is also possible to transfer the data to the company's own disposition and accounting software.
For machines that are currently not in use, a status message is sent to the server once a day.
Live demo
Access control
Individual and secure with access control
Access control means:
Activate machine usage via RfiD key
Increase machine availability
Record the machine usage time of employees
The keys can be activated or blocked via the Internet. It is also possible to create time windows for use.