miniDaT – the proven, low-cost system for machine data recording
Whenever localization and theft protection are not important, the miniDaT provides an inexpensive alternative. Our customers use the miniDaTs mainly in the following areas:
Billing of working times in the rental area

Monitoring of service times on industrial machines

Incorrect or missing charge in battery machines
miniDaTs are used for a variety of machines, e.g. on work platforms, compressors, construction machinery, vibratory plates, pile drivers and industrial trucks.
miniDaTs can be used on almost all stationary and mobile machines regardless of the manufacturer as long as the machines have their own power supply.
The devices have been tested on construction sites and are insensitive to dust, heat, water and vibration. The times of use are saved with the date and time in a permanent memory.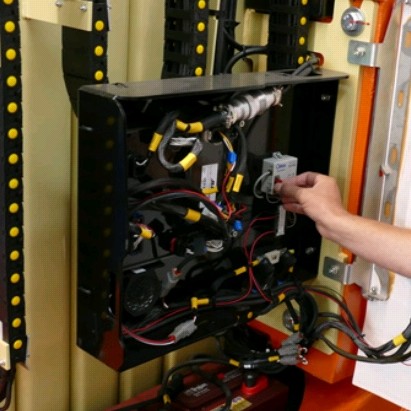 For devices without their own supply like ramming, hydraulic hammers or vibrating plates the miniDaT-VIB can be used to record usage times down to the day.
Acquisition and evaluation
Acquisition of 3 or 5 digital channels: ignition, engine running, battery charging …….

Data storage for 90 or 365 days

Readout of data from the miniDaT via miniCB

Evaluation on the PC with WinDaT-Pro

On site evaluation with the Obserwando mobile app

Automatic transfer of data when using the miniDaT-LR
All technical data, miniDaT devices and accessories can be found in our webshop.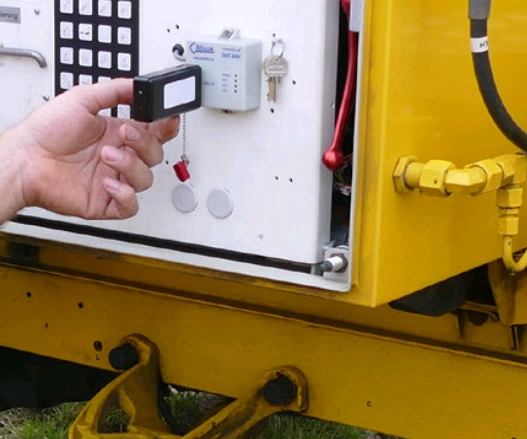 Simply generate additional rental income through proof of use

Monitor usage times to optimize service

Installation can usually be carried out by your own employees

Operating voltage 0 – 30 VDC, can be expanded to 150 VDC using a voltage converter

No further monthly costs

"Construction sites tested", more than 70,000 systems in use